Ik kan geen genoeg krijgen van zilveren sieraden. Helemaal in de winter omdat ik dan graag grijs- en blauwtinten draag. Koele, zilveren sieraden gaan daar heel erg mooi bij! Simpel of opvallend, ik vind het een uitdaging om bepaalde tegenovergestelde items bij elkaar te dragen. Zo ook bij bovenstaande combinatie.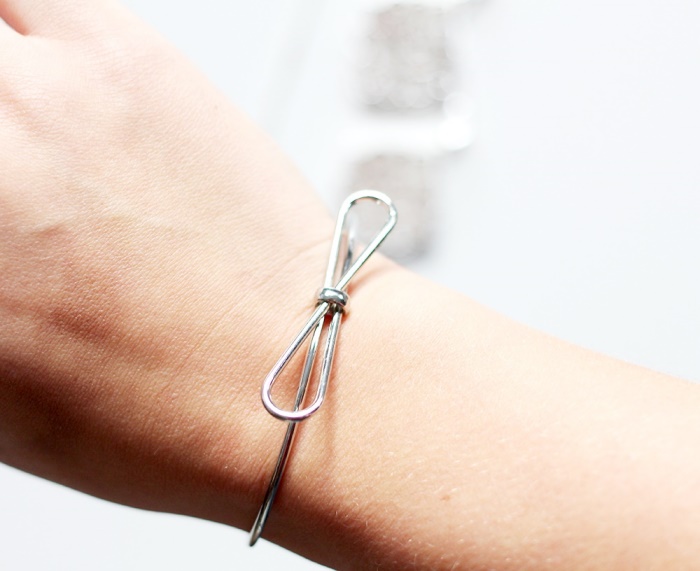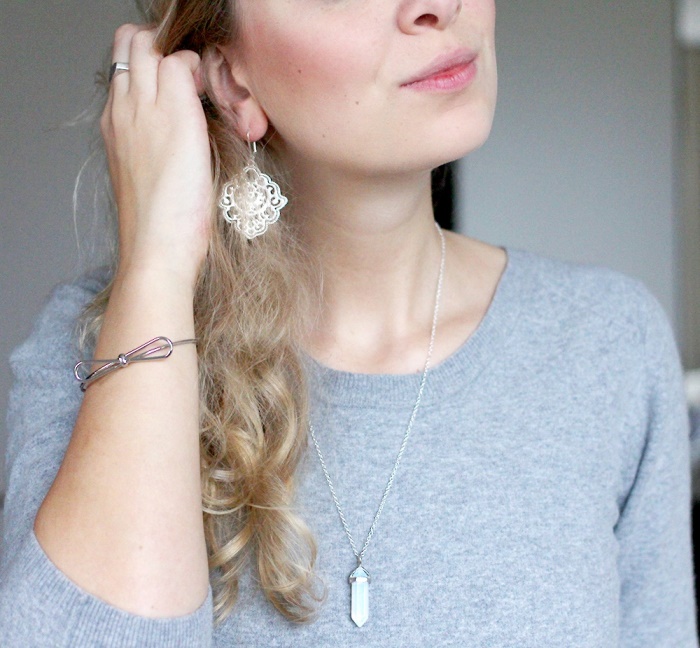 Met lekkere, wollige truien vind ik het fijn om een lange ketting te dragen. Sieraden kunnen nogal koud aanvoelen en zitten vaak in de weg. Bovendien geeft het ook iets extra's aan je outfit! De blauwe 'Opal' ketting gaat zo mooi samen met grijs! Het zijn overigens ook heel erg leuke kettingen om cadeau te geven met Sinterklaas of Kerst omdat ze in meerdere kleuren verkrijgbaar zijn. Zo'n kleur kun je ook leuk matchen bij de persoonlijkheid van een vriendin. Zo kun je alle kanten op! 
 
De Bow Bracelet is lief, subtiel en te combineren met verschillende stijlen sieraden. Je ziet 'm niet heel snel, maar dat maakt het juist zo leuk! Misschien niet helemaal in stijl, maar de Baroque oorbellen zijn wel een eyecatcher en breken misschien wel de 'eenheid' van die sieraden. Dat vind ik juist heel erg leuk! 
 
Wat zijn jouw favoriete zilveren sieraden?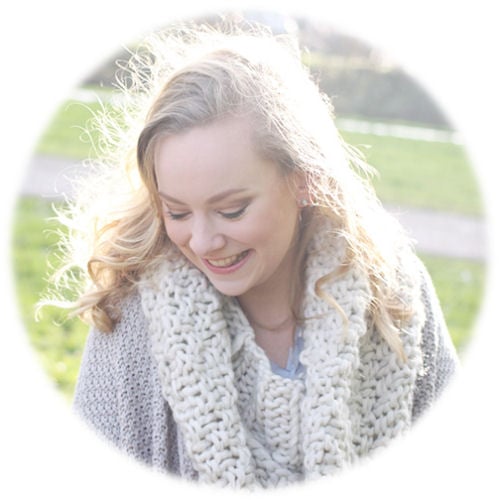 Sophie
MintsandMangos.nl