Ik heb periodes dat ik nauwelijks oorbellen draag. Dan houd ik het bij een simpel steentje of gewoon niets. Maar de laatste tijd pak ik er toch weer wat vaker statement oorbellen bij. Het fleurt je outfit op en het zijn echte eyecatchers. Regelmatig heb ik kleding met blauwtinten aan. Ik vind blauw namelijk mooi bij mijn rode haar staan. Wat blauwe statement oorbellen waren dus meer dan welkom! Ik heb 3 mooie exemplaren die ik graag aan jullie wil laten zien.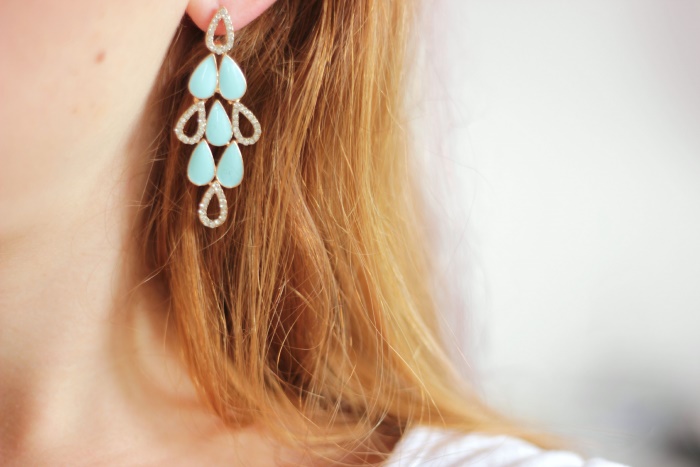 Allereerst deze Blue drops oorbellen. Ze zijn subtiel maar daardoor goed draagbaar. Een lichtblauwe (bijna mint) kleur met gouden details. Like it! €5,95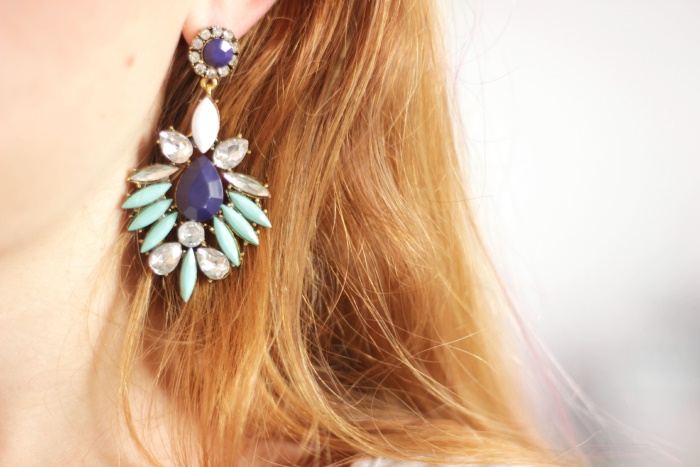 Dit exemplaar is wat groter en opvallender. Maar daardoor wel heel tof te combineren met bijvoorbeeld een simpel jurkjes of juist een mooie blouse. Ik vind deze Pretty sailor leuk! €6,95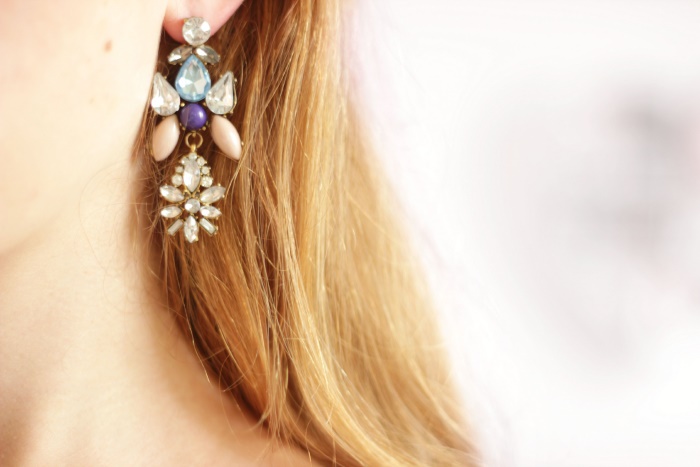 Deze Royal oorbellen heb ik al vaak in gehad. Ze passen door de crème details bij veel verschillende items. Mooie lengte, een chique uitstraling en gewoon heel erg tof! €5,95
 
Welke van de 3 is jullie favoriet?