Ik vertelde het al eerder, goud en ik zijn geen goede vriendjes. Tenminste, dat waren we niet… Inmiddels kan ik goud steeds meer waarderen en heb ik weer een leuke combinatie voor jullie klaarliggen!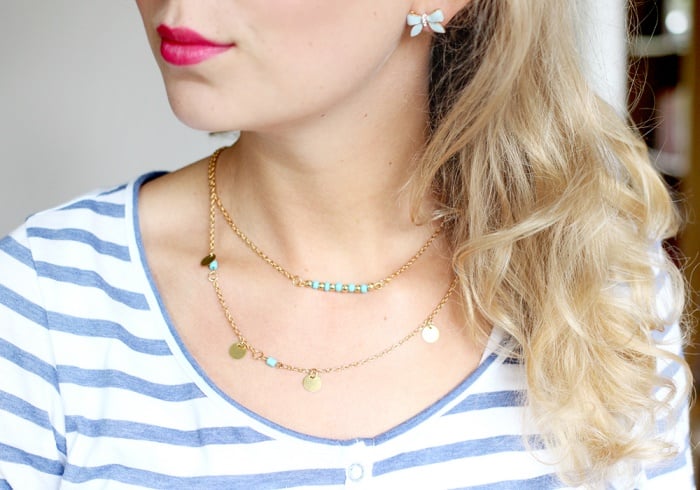 De layered necklaces zien we nog steeds veel terugkomen! Of het nou goud of zilver is, ze zijn eigenlijk heel erg makkelijk te combineren met je kleding. Ondanks dat er zilveren knoopjes op mijn shirt zitten, draag ik gewoon lekker goud. Gewoon, omdat ik dat leuk vind en wie kijkt er nou naar zulke kleine details? Over details gesproken … Deze Marbella Party ketting is een beetje asymmetrisch. Ik als perfectionist heb mijn kettingen het liefst recht hangen, hoewel een klein beetje scheef bij deze ketting geen probleem is.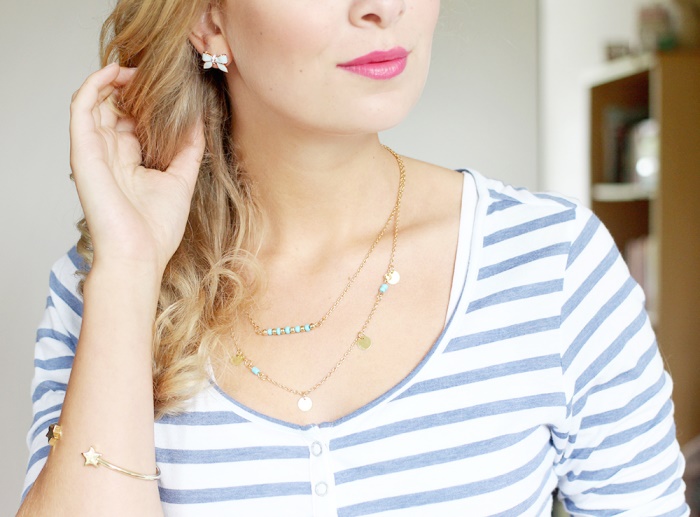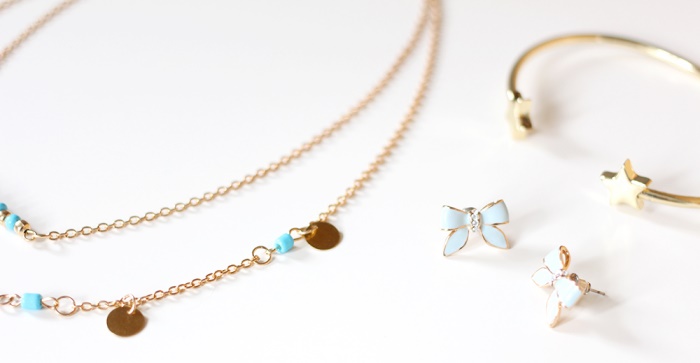 Om in het blauw/gouden thema te blijven, draag ik de schattige Pastel Bows Blue met de Shine Like a Star armband. Deze armband is lekker breed zodat je hem om je bovenarm of bovenaan je onderarm kunt dragen. Weer eens wat anders dan een normale armband!
Wat vind jij van deze combinatie?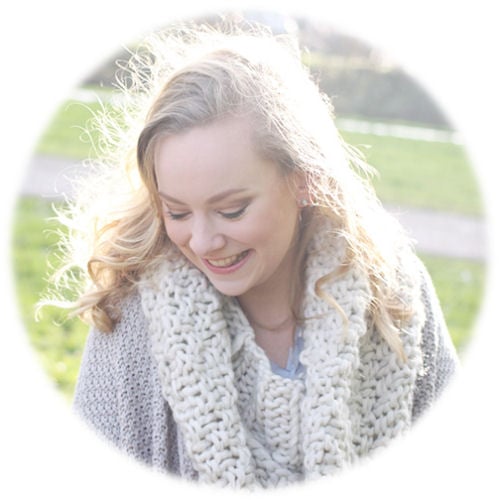 Sophie
MintsandMangos.nl