Minimalistische kettinkjes zijn helemaal hot and happening! Weg met al die grote kettinkjes, less is more! Ik ben helemaal blij met deze trend. Hoewel ik statement kettingen ook kan waarderen, vind ik dit soort kettinkjes veel fijner te combineren (en het zit ook veel lekkerder).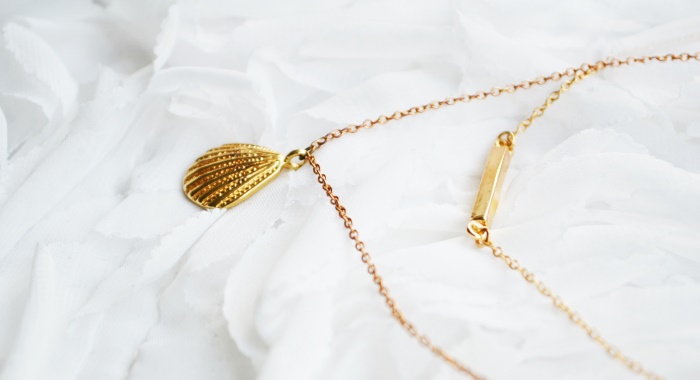 Ik heb gekozen voor twee kettinkjes. De golden shell necklace, waar ik meteen een vakantie gevoel van krijg. En de golden bar necklace, simplicity is the key! De combinatie van deze kettinkjes is heel tof, het goud is ook precies dezelfde kleur, dat vind ik wel altijd een must.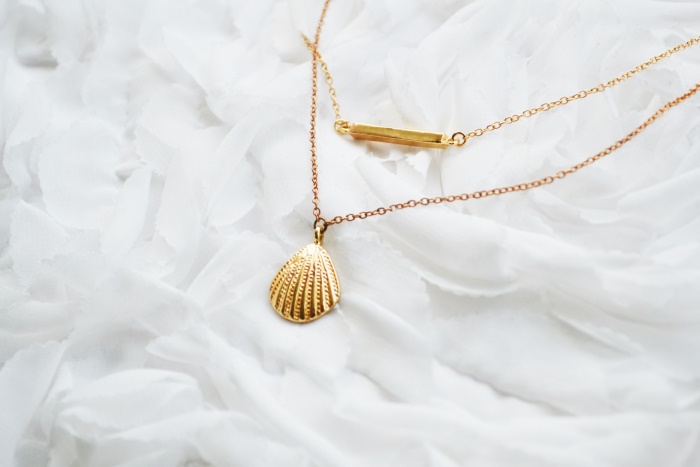 De gouden kettinkjes zijn van goede kwaliteit. De slotjes zijn stevig en het bedeltje is ook goed bevestigd aan de ketting. Heel belangrijk, het zou natuurlijk zonde zijn als je dit zou verliezen. Kortom: een aanrader. Naast een little black dress zijn minimalistische kettinkjes ook zeker items die iedere vrouw in haar kast moet hebben hangen!
Hoe combineer jij jouw minimalistische kettinkjes?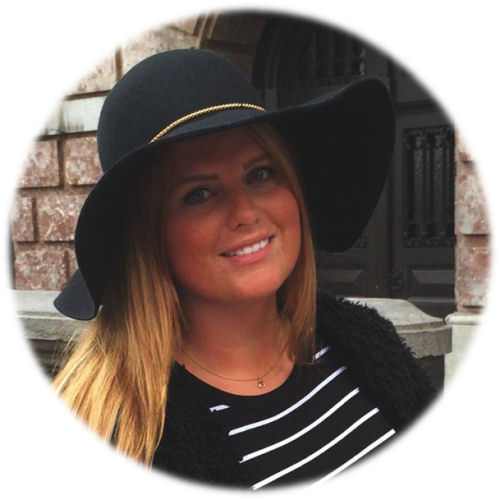 Inge
www.ingewm.nl