Wat mode, sieraden en kleding combineren betreft gelden er eigenlijk geen echte regels. Iedereen is natuurlijk vrij om te dragen wat hij zelf mooi vindt. Toch zijn er bepaalde 'ongeschreven regels'. Zo ook voor het combineren van sieraden. Zilver en goud droeg men vroeger echt niet door elkaar en nu hebben mensen er ook nog hun twijfels over.
Mijn antwoord? YES! Ik vind het combineren van zilver en goud heel erg mooi.
 
Wat het makkelijker maakt is als de sieraad zelf al een mix van zilver en goud heeft, zoals de gouden ring die ik draag. De steentjes erin zijn al zilver dus hierdoor kun je het makkelijk met een gouden of een zilveren armbandje combineren. Of beide natuurlijk.
 
Ik heb ervoor gekozen om een aantal simpele sieraden te combineren. Zoals de minimalistische bar ketting. Als ik voor een enorme statement ketting had gekozen dan zou het wat meer uit balans zijn.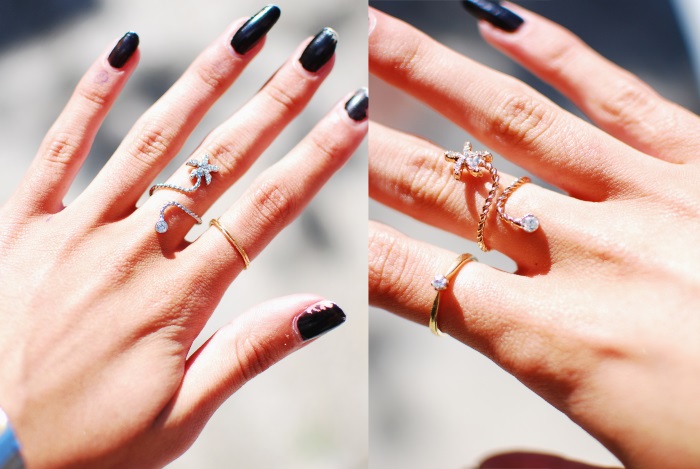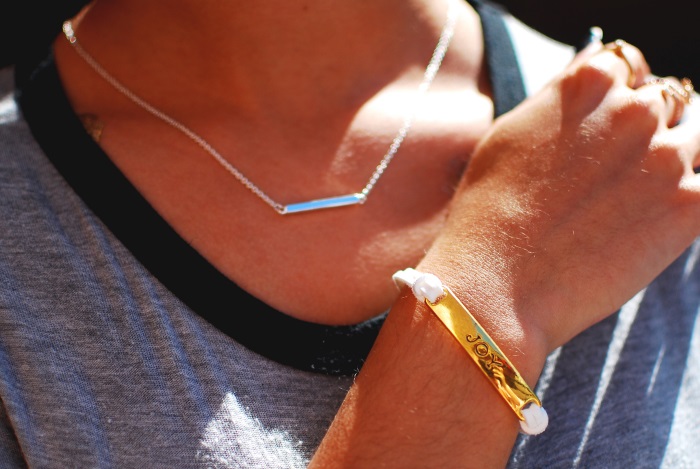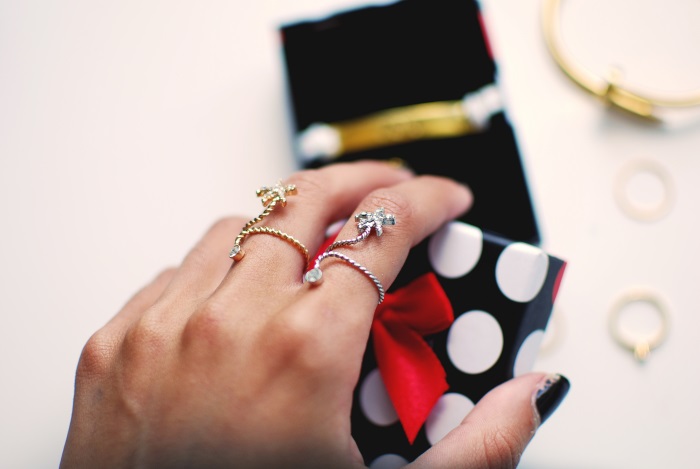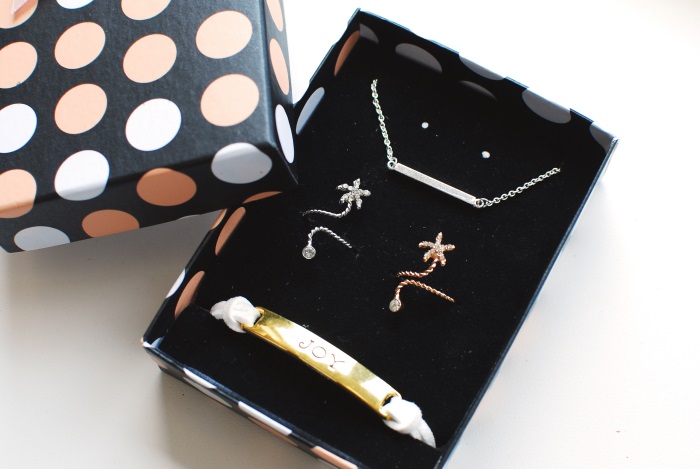 Combineren jullie zilver en goud ook?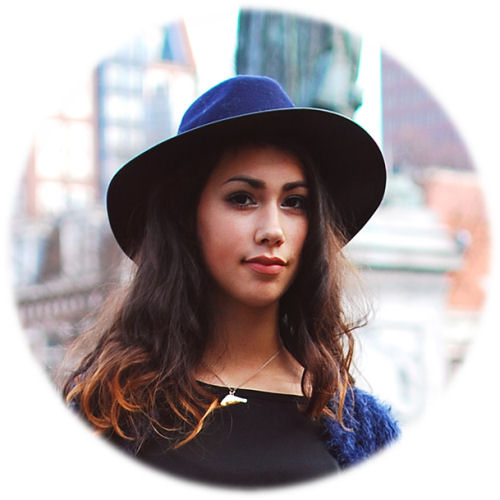 Jill
www.JillWho.nl