Het weer is de laatste tijd zo mooi! Dat vrolijke weer vraagt om vrolijke sieraden. De 'Pastel Princess' is dat zeker; opvallend, asymmetrisch en kleurrijk. Want, het is helemaal niet moeilijk om kleuren in sieraden te dragen; helemaal niet als het zulke prachtige pastelkleuren zijn!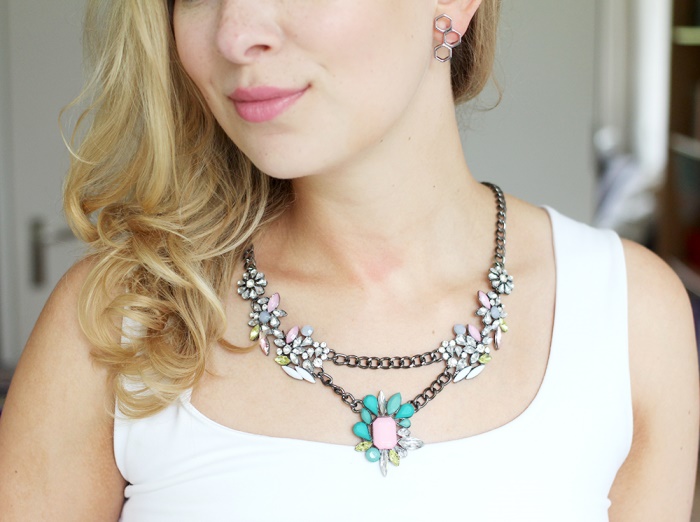 Ik combineer de ketting met simpele, toch opvallende, oorbellen. De Queen Bee zou je op verschillende manieren kunnen dragen, maar ik vind dit persoonlijk de leukste manier. Ik ben gisteren overigens naar het strand geweest en ik heb mijn nek een beetje verbrand. Oeps!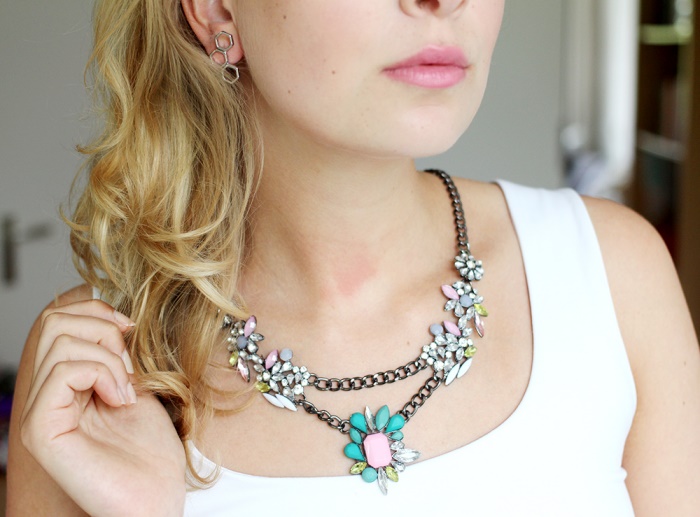 Ik vind dit soort kettingen zo gaaf op lichte kleuren! De donkere ketting valt heel goed op, net als het centrale asymmetrische stuk. Dit soort gelaagde kettingen zie je op het moment op een veel subtielere manier heel veel. Dat kan natuurlijk ook in de vorm van een statement ketting! 
 
Je kunt het ook nog combineren met een paar subtiele ringen of een subtiel armbandje, maar ik zou de ketting wel het centrum laten van de look. Overigens ook heel erg leuk op een zwarte top of juist mint/lila of andere pastelkleuren. 
Draag jij wel eens gekleurde sieraden?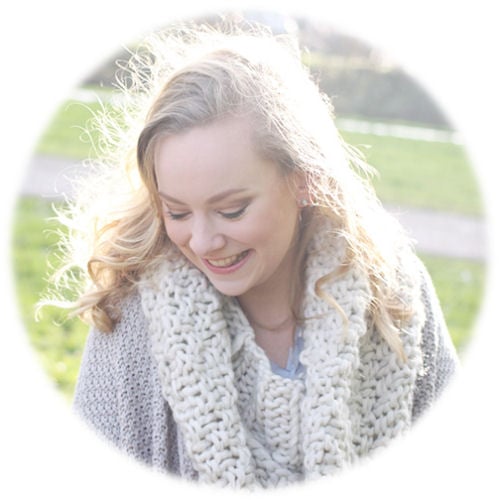 Sophie
MintsandMangos.nl